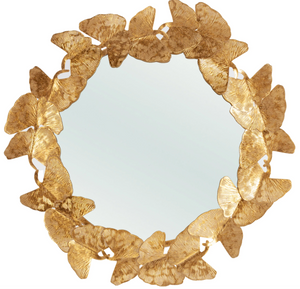 Tozai Gingko Leaf Wall Mirror
This round mirror is adorned with metallic gold ginkgo leaves. Welded in a variety of sizes and directions, the gilded leaves reflect light beautifully. This mirror is the perfect statement piece for any wall.
Size/WeightW 31.5" / D 2" / H 31.5" / 11.06 lb.
Materials metal