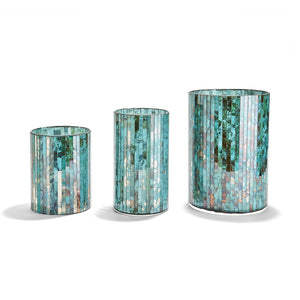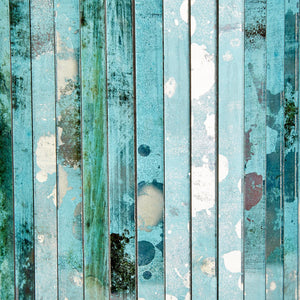 Azure Bars Set of 3 Mosaic Vase/Candleholder
From what started out with just a giant bottle of ketchup is now a company with 50 years of designing, creating, and successfully selling home decor, jewelry, gift items, serving pieces, and more under their belt, Two's Company is in no way slowing down. They set the bar high by continuously coming up with original and clever products, using high-quality materials and innovative processes. Two's Company desires to generate an endless and renewable source of happiness with all of their products.
MULTITUDE OF PRODUCTS. With their wide range of products, Two's Company crafts items for every space in your home. From accent decors to kitchenware, barware, gift items, and more. They also produce holiday and seasonal merchandise that anyone with good taste can appreciate.
BEAUTIFULLY MADE. These vases are made of mosaic glass and come in a set of 3 with sizes of 7 3/4" H x 6 1/8" D, 10" H x 5 3/4" D and 12" H x 8 1/8" D. They start off with plate glass and create a wonderful p